Thread Summary
Jul 1, 2016 10:38:14 GMT -5
It's a new month. Let's try to use this Chat Stew for our randoms.
I still can't get over that it's JULY. Where has the time gone!
Jul 1, 2016 12:23:27 GMT -5
xanthepants
, I'm so sorry CoCo is having such a hard transition. I agree maybe when you pick her up one evening you can do a little mommy me date.
I am worried about the transition back to school/daycare after this summer. It's seriously been so nice being home with them, and I can tell they love it too! Besides maternity leave we've never had this! I have a feeling it's going to be rough for everyone!
Jul 1, 2016 15:22:20 GMT -5
cbear
,Thanks - I wish I could go back. I loved that schedule. Only 21 more years until I can retire!
Jul 1, 2016 17:06:35 GMT -5
We made it to FL last night! We are here staying with my Mom and Stepdad in their new condo. Freya did better than I expected on the flight.
Jul 1, 2016 18:13:35 GMT -5
I'm slightly upset. H had Hanna all day at the lake while he was fixing our lift. I come at 530 to pick her up and she's burnt. Almost 12 hours outside in the sun and not a drop of suntan lotion. Her shoulders, cheeks, and the top of her legs are red. Thankfully it's not too severe but still, really!
Jul 1, 2016 20:15:33 GMT -5
He didn't put ANY on her???!!!! That's terrible! It's one thing to not reapply often enough but damn!
Jul 1, 2016 20:18:29 GMT -5
Nope not a drop on her. And she's pretty for skinned compared to some.
Jul 1, 2016 21:23:24 GMT -5
Oh man I would be so pissed. That's ridiculous. I hope it isn't bothering her!
Jul 1, 2016 21:31:40 GMT -5
FC: I bought two pairs of noise reduction headphones for the kids to wear at fireworks this weekend and totally plan on returning them to Amazon afterwards. I'm not spending $40 on something they'll use exactly once in the next 12 months.
Jul 1, 2016 21:41:28 GMT -5
bliz1712
, oh man. That's awful. I'd be borrowing from anyone once I figured out I forgot some. Or running to the nearest gas station. It's not that hard, it's called parenting. Grrrr I'm mad for you.
Jul 2, 2016 13:20:19 GMT -5
Wow
bliz1712
I would be totally pissed!! Honestly that's pretty unacceptable. How could he look at her and not notice she was getting red???
Jul 2, 2016 18:23:49 GMT -5
SC: I'm so bad with sunscreen. I've been a lot better lately especially since my partners wife has melanoma but I've forgotten a few times when the kids had school picnics and just prayed they didn't get burned.

If we were out together and they got red I would bring them in or find some sunscreen!
Jul 2, 2016 18:29:41 GMT -5
I cannot believe it is July already! where has the year gone? also our kids are turning (or have turned!?!?!?!) 4.

not ready.
Jul 2, 2016 18:36:53 GMT -5
My fb friend I mentioned before got a prince symbol tattoo. I'm rolling my eyes. If you wait 50 years to get a tattoo I would think you would find something more meaningful than that!
Jul 2, 2016 20:17:00 GMT -5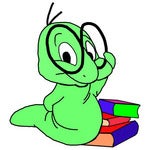 If we were out together and they got red I would bring them in or find some sunscreen!
I'm pretty bad too. But Matthew ended up with my Hs Italian olive skin, and he just tans. He's so lucky and I'm so jealous. He's gotten red maybe 2 times before and the next day it was gone.
Jul 4, 2016 12:48:12 GMT -5
I legit don't know how any of you live in the south. I've been in FL for the past few days and am DYING. I mean it's hot and humid in IN but it's a whole new intensity down here!!

Also, Freya HATED the beach.
Jul 4, 2016 14:30:31 GMT -5
Shane hated the sand when he was little but now he likes it. He was a little older than Freya the first time we went but we have a pic of him crying because I couldn't carry him any more and he didn't like walking in the sand.
Jul 4, 2016 14:33:06 GMT -5
I'm getting so nervous for my surgery Wednesday. I've been useless all day today and we need to get things done before I'm out of commission again. It doesn't help that I have to go get dye injected into my boob tomorrow so they can see if any lymph nodes are affected during the surgery. It sounds painful and I just don't want to do it.
Jul 4, 2016 14:54:30 GMT -5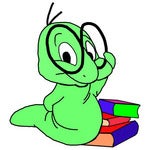 big hugs.
Jul 4, 2016 17:05:40 GMT -5
somethingcleverer
, hope the injection isn't too bad and your surgery and recovery goes smooth.



Jul 4, 2016 20:46:42 GMT -5
Benjamin had his dental Appointment and did awesome!! He didn't move or wiggle or cry at all! I'm so glad it is over and done with! They ended up doing 2 fillings that are white so his little teeth look great.
Jul 5, 2016 5:57:11 GMT -5
Thinking of you today
somethingcleverer
. I hope the injections aren't too bad. Big hugs

Jul 5, 2016 6:51:03 GMT -5
somethingcleverer
thinking of you today girl. I hope everything goes well and that the injection isn't too bad. Huge hugs.
Jul 5, 2016 7:22:12 GMT -5
A couple questions:

1. Cece doesn't talk. She's 15 months today and says "Dada", "tickle", and "hot dog" (my kids are so bizarre) and that's it. She will cry "Momma" when I'm not around. She is pretty far behind where they expect her to be for 15 months right? We have her 15 month appointment on Friday so we will be asking but I feel like Henry was talking in a couple word sentences at this point (which I also know isn't normal either). Second part of the question...did your older kid "talk" for your second or third? Like I will ask Cece a question and Henry will answer me in a high-pitched voice (not his own voice) pretending to be Cece. He does it all the time and I'm sure that is not helping her become more vocal.

2. How much have you/would you spend to go to a bachlorette party? I mean I spent well over a grand on my sister's because I was her MOH and she was my sister (and I was single and had no kids) but say for a friend or cousin whose bridal party you are in now. I mentioned it before but I am in my cousin's wedding party and she is getting married next April. Well originally she was going to have her bachelorette Henry's bday weekend in NYC but they moved it to the first weekend in September so everyone could go. Now we were going to spend one night and get dinner in the city and go out for some drinks and come home the next day. Estimated cost $500 for the whole thing per person. A bit steep in my mind but I was going to suck it up and just do it because I am in the wedding party, she is my cousin, and it is a night out/away. Well...yesterday I get a text from the MOH stating that my cousin changed her mind and wants to go to Nashville that same weekend. And instead of one night we would leave on Friday morning and get back Sunday night. Airfare and Hotel would be roughly $550 and that doesn't include food/drinks/etc, so after all is said and done it would most likely end up costing close to a grand. I'm telling them today that I can't go. Isn't that a bit steep for a three day trip for a bachlorette? I mean if it was 5 years ago and I didn't have two kids and wasn't the only person in my house working it may be a different story but I know I will still be given a hard time for it. Am I an awful person if I tell them financially I can't swing it?
Jul 5, 2016 7:45:19 GMT -5
laurski81
1) I know we talked a little bit about it at Kayleigh's birthday party, but according to my pedi, most kids have about 0-5 words at 15 months. By 18 months, they should have 10. By 21 months they should have about 25. It sounds like Cece is just about there. My pedi would say since she has a '2 word' (Hot Dog), that is even better. Unfortunately, it is more common for second (or more) kids to have delayed speech because a.) you have less time to work with them and b) the older kids tend to talk for them. I would definitely talk to your pedi if you are concerned. My guess is they will monitor her to make sure she's gaining words and re-evaluate at her next appt if need be.
2) I think that's crazy they are expecting people to spend that type of money for a bachelorette. The most money I have spent was probably around $300-$400 when I went to the Hamptons for the weekend for H's cousin. It wasn't a big deal at the time because I was single and we were already down in LI that week to visit H's family, so there wasn't even much travel involved. I don't think they can get upset with you. It's a big commitment not just on the money side, but also since you have 2 kids. I would have to imagine there will be others who all of a sudden can't go due to the change in plans. Can you maybe send them a bottle of champagne, etc while they are there? Just meet up with your cousin at another time and take her out?
Jul 5, 2016 8:00:39 GMT -5
Thanks
roo1582
. I know we spoke about it before but it is just so bizarre to me that she won't even try to speak. I know K was a lot like Henry when it came to speech so it is just so "new" to have another child that is so different when it comes to stuff like that.
I'm glad that I'm not the only one that thinks that kind of money is crazy for a bachelorette. I mean at the end of the day I just can't afford it so it is what it is but is this like the norm now? We all live in the same state. What happened to getting a party bus and bar hopping? Why do we have to fly anywhere? Maybe I'm just getting old but that is just ridiculous in my mind.
Jul 5, 2016 8:14:27 GMT -5
somethingcleverer
, thinking of you today and tomorrow girlie! I hope today's procedure isn't too painful and tomorrow goes well. FX for a speedy recovery lady.
laurski81
, I have a hard time remembering but Riley was a little slower with the language too. She definitely couldn't talk in 1-2 word sentences at 15 months, and could probably say 5-10 words max. I remember that a lot of kids are either more vocal or more physical at that age. Hugs lady. I know it's hard not comparing kids.
Also
laurski81
, that's a TON of money to spend for a bachelorette party in my mind. I would have done the night in NYC if it were me, but no way to the weekend in Nashville. It's a lot to ask to be away from family for an entire weekend and to spend that much money. She has to know that it's really going to limit who goes. I would be sad I would be missing out on that special time, but not sad at saving that much money.
Jul 5, 2016 8:17:23 GMT -5
L
laurski81
, Ethan's speech was delayed because of some hearing issues. He had to have tubes. His pedi said he didn't really worry about speech until 2+. Once he had tubes, his speech caught up. He doesn't really speak for Anna but she is a loud and opinionated kid. Her speech is way better than his was at that age so it's not necessary. If she were quieter, he might take on that role.
Jul 5, 2016 8:17:25 GMT -5
Ugh, back at work again. How did the weekend go so fast? Is anyone else back at work today or were you all smart and at least took today off?
Jul 5, 2016 8:24:00 GMT -5
I'm stuck at work too

This weekend went by way too fast. Plus, we were way too busy so I'm totally tired out. My only saving grace is my boss it out this week, so it will be a quiet one.