Post by therealbug on Mar 22, 2017 7:58:48 GMT -5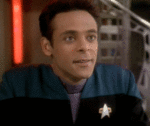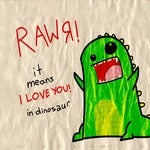 Rama
, if there is a possibility of twins, I would push for an early u/s. They may want to see your more, have you see an MFM also, and your calorie intake will be higher among other things.
It's more than a possibility, it is (or at least that's what the 6w u/s said since sac 3 was deemed an undeveloped pregnancy)!
See, this is why I'm a bit anxious. My care provider has known for three whole weeks that I'm having a multiple pregnancy and all I've gotten is, "Congrats on your twins! Looking forward to seeing you at your appointment at the end of the month!" No extra info, no extra ultrasounds, no extra anything. I don't know what to expect on Friday at all because I keep being told that they'll want to watch me closely and keep tabs on the babies, but I haven't gotten an iota of that. I know nothing [Jon Snow].
And knowing nothing is making me crazy because, well, what if something went wrong between then and now? I don't want to get to the NTS and find out I've lost another baby. It was bad enough having lost one at the confirmation/dating ultrasound. I want to be breezy, I want to trust that they know what they're doing, but I also want more information. I'm so lost. If I don't get enough on Friday (because they will give me something, damnit, and they BETTER give me what I need), then I'm going to find another OB at the practice. The frustrating thing is that it's motherfreaking Kaiser, so I can't even go somewhere else. I have to deal with their brand of shittyass doctors. Or pay for everything OOP, which is a definite no-go. I'd prefer shitty prenatal care to nothing.
Sorry for the rant. I'm just frustrated. I'm hoping that my OB will alleviate some of that on Friday because I really do like her (she was amazing for our ectopic loss in 2015), I just don't like who she practices for and how they carry on their business.
That's right. I'm sorry that I didn't go back through your post history. I remember reading that now.
I hope both babies check our well on Friday. I know how scary it is have me no idea what is going on with both of them.
Because it's twins she should absolutely do an u/s. We'll call it the gold standard. That is the only way they can see both are okay.
We opted out of all NIPT blood tests because they simply are not as reliable with twins (think in the 75% range instead of 99%). MFM #2 totally supported this decision and felt that we were just as likely to catch these issues on one of our scans.
Our OB told us at appointment #1 that she does not do Doppler checks with twins because she can't tell which twin she is hearing. Because I'm also under the care of a MFM, she has us set our appointments with her close to the MFM so she can use their u/s.
Your weight gain should be closer to 50 pounds with twins with a good 20 of that before 20 weeks. That was one of my questions to my OB at our first appointment (8+5) that was going to be a deal breaker if she told me to gain at the same rate as a singleton.
You need someone with twin experience. If she doesn't have it, push hard for the peri referral.