Post by eliz77 on Jun 22, 2015 11:41:33 GMT -5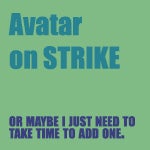 eliz77
I'm impressed your LO can push up to sit, mine doesn't seem to have any idea that that is a possibility. My mom says I started walking at 12 months and crawling at 14 months, so he definitely could walk before he crawls!
I honestly have no idea how he figured it out! Two weeks ago he was in PnP on his tummy while I was folding laundry. I heard him grunting snd turned around to see him kneeling with hands on my bed (PnP next to bed) and trying to figure out how to get his leg over the side. Ever since, I've found him sitting up when I had placed him down on his tummy. I just started seeing him actually do it this week and he just started going back to sit-very awkwardly, but he makes it happen!
I got my first tooth at 8.5 months, crawled at 9 months and walked at 13 months. H had his 1st tooth at 5 months was walking (assisted) at 8 months, never really crawled. LO has 2 teeth now, so I think he is following in daddy's footsteps!