Post by sabby2 on Aug 31, 2015 21:19:23 GMT -5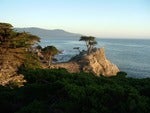 Re breast milk and formula and daycare. I've started giving dd a little formula. I won't have enough BM frozen to get us through to the one year mark either. I'm hoping to send a mix of BM and formula to daycare - and only sending as much BM as I know dd will drink for sure, so we don't waste any. It does suck, solidarity on that. I was stressing a lot about it, but finally was able to relax a little and not worry so much. She'll still get to nurse when she's home. And it will be okay. Also, giving formula at the fair today was way easier. Hugs mommas.
Re dishes. DH is the dish king in our house. He's 'taught me' the proper way to do them. I still do them how I want when he's not around, but if he's watching its not worth the fight. Luckily he does them as much or more than me.
Re toy boxes. Right now we have the 3 sprouts bins. They fit into our bookshelf cubbies and dd is able to pull them out on her own.
My mom also bought her a 3 tier organizer like the one
maggie6424
posted that we'll use eventually.
Re mobility - watching a mobile baby is seriously hard work. And exhausting. She constantly gets into things if I blink too long.
I ate ALL THE THINGS when we went to the state fair. No shame and it was a delicious day.
I thought nursing at the fair was easy peasy. No measuring or mixing or bottles required but that's probably because that's all dd and I do.
Mobile babies are super exhausting. Three times tonight I grabbed dd from things she shouldn't be pulling on or playing with and exclaimed, "what's in your mouth!?" DH claims to do a good job vacuuming but clearly our baby proves otherwise.
I need to get that man to STOP WEARING HIS SHOES INSIDE!